Housekeeping You Can Trust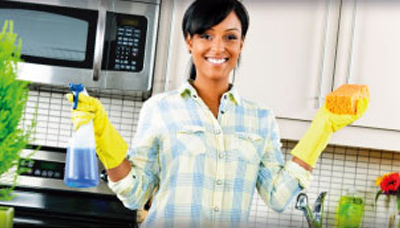 Whether you're busy working, or just want some occasional help around the house, hiring a cleaning service in Sunshine Coast area is one of the best decisions you can make. At Sunshine Coast City Cleaners we remove cobwebs, vacuum carpets, wash all floors and dry wood floors. We make sure that everything at your home is clean and sanitised. We make sure that we leave no stone unturned as your satisfaction is very important to us.
A Clean House is A Happy One
A cluttered and disorganised home can make you unproductive and unhealthy. So let us help you. We can make miracles happen. Our highly trained domestic cleaners can provide you with the best clean possible. We can design a special cleaning plan and schedule for your home that will meet your individual needs and expectations. Our services are available for daily, weekly, bi-weekly, monthly or one-time cleans.
Why Choose Us?
At Sunshine Coast City Cleaners, we pride ourselves on excellence because you deserve only the best! Our wide range of cleaning services can be tailored to meet your needs. Our highly trained cleaners always try to be on time. They are professional, dependable and polite. They are handpicked to suit your specific needs. Your Satisfaction Is Guaranteed!
Below you will find a detailed list of our services, grouped by area:
Clean and sanitise fridge interior/exterior
Clean and sanitise microwave interior/exterior
Clean appliance exteriors
Clean range hood
Scrub sinks around facet and drain area
Clean oven interior and exterior
Clean taps
Clean splashbacks
Clean stovetop
Clean and sanitise bench tops
Clean interior/exterior of cupboards (3 metres high)

Dust surfaces
Dust skirting boards
Dust window sills and tracks – 3 metres high
Polishing
Clean door trimmings and handles
Vacuum carpets
Mop all surface types (vinyl, tiles, wooden flooring)
Interior cobwebs removed - 3 metres high
Clean interior windows only - 3 metres high

Disinfect the toilet
Sanitise the basin
Clean sink and taps
Clean mirrors with a streak free solution
Clean splash backs and vanity surfaces
Clean cupboard interior/exterior
Clean bath or shower unit to remove grime

Clean cupboard interior
Clean cupboard exterior
Clean mirrors